Empowering Businesses to Succeed in the Digital Landscape
What can we do for you?
At Peprosys, we understand that building a successful startup requires a combination of factors:
Ideation
Many startups fall short by building on an idea that is fundamentally flawed from a VC perspective. We provide audits on ideas that include the financial viability and scalability. We then help entrepreneurs carve out viable options.
Validation
Essential to a startups success is the validation of key underlying assumptions. Many startups skip this phase resulting in pursuing an unproven model. We assist by breaking down assumptions and create simple ways to validate.
Fundraising
One of the hardest pieces to the puzzle in Africa is fundraising. Achieving success is largely driven by two fundamentals: having a VC fundable concept & pitch deck, and knowing the right people. We help startups tick both boxes.
Marketing
Marketing is not a one size fits all and needs to be tailored to the business. We provide the strategic oversight on which marketing techniques to use, how to validate each acquisition channel, and how to scale them.
HR
Team, team, team. We've heard it time and time again how important people are in a startup. Typically this becomes more and more of an issue as startups scale. We provide HR assistance to our portfolio companies.
Scale Advisory
Once a startup begins to see traction and moves towards product-market-fit a whole new area of operational problems become significantly important. We advise and consult startups of how to navigate these
Product Development
We build customized software solutions that deliver real value to clients, using the latest technologies and trends, we can help you achieve your technology goals.
Legal Support
We provide templates for startups to use for all essential documentation. Including MOIs shareholders agreements, safe agreements amongst others
Whether you're a startup looking to get off the ground or an established business looking to streamline operations and increase efficiency, Peprosys has the expertise and experience to help you achieve your goals. To learn more about how we can help take your business to the next level in today's rapidly changing digital landscape.
Our Portfolio

South Africa
Health Tech
WELO Health provides home healthcare services, including medical care, medication, and consultations.

Kenya
Logistics Tech
Shiprazor aggregates shipping and logistics providers for small and medium businesses on one, easy-to-use platform.

South Africa
Gig Economy
Gig Engineer connects companies with engineers and streamlines resource discovery by providing targeted solutions.

South Africa
Mar Tech
Aclevate uses dynamic QR codes and effective marketing solutions to enhance campaigns across all content formats.

South Africa
Construction Tech
Citra constructs eco-friendly homes for energy-efficient clients, including companies and government institutions.

Namibia
AI / Machine Learning
Mainitor's IoT-based CM predicts and detects machine faults, reducing downtime and increasing productivity for large machines.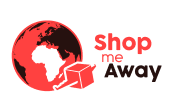 Senegal
E-commerce
Shop Me Away is an e-commerce store based in Senegal offering a variety of different products.

South Africa
Bizzscholar fosters engaged scholarship, driving practitioner-based research for positive change through the gig economy.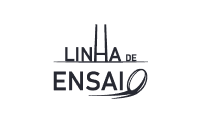 Global
Sports Tech
Linhadeensaio reports on sports, uplifts, teaches and develops sports in Portugal from Cape Town to London.
Namibia
E-commerce
Namib Desert Oils is an authentic cosmetic brand with locally sourced ingredients, made in Namibia.
What industries do we work in?
At Peprosys, we are passionate about building innovative and disruptive businesses in a range of industries:
Whatever the industry, our goal is always the same: to create companies that make a positive impact on the world and generate value for all stakeholders.
How do we do it?
At Peprosys, we utilize the powerful MERN / MEAN stack to build robust web applications. We rely on MongoDB for our database needs, and we use React to create dynamic and interactive frontends. To power our backend operations, we turn to NODE.


We believe that building a successful business takes more than just a great idea. That's why we offer a range of value added services to help our clients take their ventures to the next level. Our team has years of experience in fundraising, marketing, strategy, and validation, and we're dedicated to using that expertise to help our clients succeed. Whether you need help securing funding, developing a marketing plan, refining your business strategy, or validating your product or service, we have the knowledge and skills to support you every step of the way. With Peprosys by your side, you can focus on what you do best - building your business - while we handle the rest.